While beauty trends evolve and change; there may be new innovations, inventions and breakthroughs. But eyelashes are a piece of cosmetics for women that is eternal and fits everyone. Many women lose their eyelashes due to various things such as burns, cancer and natural decline in hair growth. Eyelash manufacturers are the superheroes for women all over the world.
Eyelashes do not complement a heavy look, for example, Asian brides, but can be used for any minimal makeup look. They suit everyone, no matter what color skin they have. Eyelashes are available in different colors such as black, brown and even white. Not only do they highlight a natural look, but they also make the eyes appear bigger and fuller. Many people spend tons of money just to get the perfect eyelashes. Many eyelashes come with their adhesive unless they are removable, otherwise some people have them permanently attached.

Description
We "Lovely" as a brand function in many parts of the world. We are looking for agents around the world to help us with our supply chain process for eyelash extensions. Lovely is a well-known eyelash and brow accessories company with a worldwide following. We produce and offer eyelash extension, eyelash lift and eyebrow design materials to consumers around the world.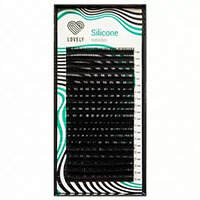 Eyelashes are made of high-quality fiber, elastic, and have a round basis on the cut. "Silicone" eyelashes have a soft natural shine and short tips.
Our mission and vision
Our mission and vision is to provide our customers with the best eyelash extensions that are user-friendly and authentic. We are looking forward to send it to many big parts of the world.
Our specialty
All our products have been developed with a luxurious taste designed for all passionate eyelash and brow addicts around the world. everything we have has been produced and tested by talented specialists who are always looking for new product formulas. We are the first beauty company to prioritize the safety and well-being of experts and consumers. Our International Beauty Academy shapes and develops our professionalism.
How can you be a part of "lovely"?
It's easy to become a part of lovely and a renowned brand ambassador. Do you want to be part of the fastest growing industry in the world? Advanced business opportunities await anyone who is ready to build a personal career with us! become a part of this lovely community and enjoy it. like many of our customers, we have privileges. Lovely Business starts with high quality products and continues to grow by supporting its global partners.
Our organization is interested in discussing a distribution opportunity with you, whether you are a distributor or an individual. Below is an online form that you should complete to provide us with relevant information about you and your experience. After submitting the form, we will need some time to review the information you have provided. Our management will contact you as soon as possible if your proposal meets Lovely brand standards.
Advantages of working with us!
Cooperation with us offers you the following advantages: Product margins of up to 50% are possible; 100% availability of the desired goods is guaranteed; shipping in 15-30 days; launch strategy for business customers; active marketing support Personal manager available 24 hours a day, 7 days a week; partner promotion; active training of your employees (product training and sales techniques).
Agents in France are wanted!
If you live in France; We urge you to register with us. We are looking for agents, retailers and customers from France. As the demand is growing in France; our customers need an agent from their home country, so that the eyelashes can be delivered to them easily in shorter time. Like the above advantages; We want our agent to deal with eyelashes like mink eyelashes, magnetic eyelashes, eyelash packing boxes and easy to use eyelashes at home.
Types of eyelashes with which we deal
Mink Eyelashes
These are strands of mink that have been shaved from the body of a mink (either before or after the animal was slaughtered on a fur farm) and attached to the eyelashes of a human to create a "fuller, denser" look.
Magnetic eyelashes
Magnetic lashes work by placing your natural lashes between two synthetic lashes and holding them in place with magnetic strips instead of glue.
So what are you waiting for, come and join us and be a part of this amazing eyelash journey with us!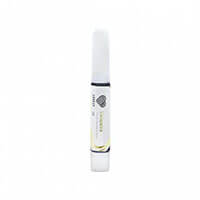 For Advanced Stylists
This is black adhesive for eyelash extension procedure.
It's recommended to clients who are sensitive to glue components.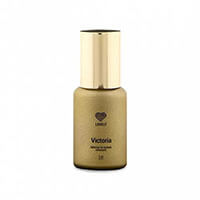 For Advanced Stylists
This is black adhesive for eyelash extension procedure.
This adhesive is resistant to different external conditions like temperature and air humidity.